The year, 2158. The Soviet Union has defeated the United States in the space race of the early 20th century. They now explore the outer reaches of our solar system mining, terraforming and colonising the planets, moons and asteroids that make up the Greater USSR System of Planets. Almost a quarter of a million Soviet Citizens now inhabit the planets and moons as far out as Saturn with all but a hand full of Cosmonauts now beginning the exploration beyond to Neptune. An area of space thought beyond the reach of human exploration and technology.
The Soviet kosmobushir (space tug) 'Akademgorodok' or 'AKey' for short is the ship now operating farthest beyond the reach. On a slow approach to Triton, Neptune's most outer moon and crewed by lone Cosmonaut Yuri Leonov.
Download from BandCamp.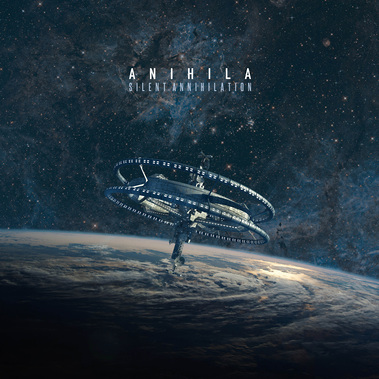 ANIHILA is a dark space ambient project from Flowers for Bodysnatchers composer Duncan Ritchie. This new project takes us to the most isolated parts of the universe. A place where space and time as we understand it twists to its own needs.


The two remaining crew of the space station Locus Meropis have only one mission, to maintain the aged station now many years past its initial mission goals. Locus Meropis was built to study the planet known as Adamah and, only proved our ultimate inadequacy to venture forth and understand the mysteries of the universe. The passive probing and continued missions to the planet surface returned data that could not be explained. Mission logs would be time stamped decades if not centuries in the future and sometimes the distant past. Time on this planet exists in a fluid non lineal state only proving we know nothing of this universe and, even less in our small understanding of it.

Released May 10, 2019.
Download from BandCamp.